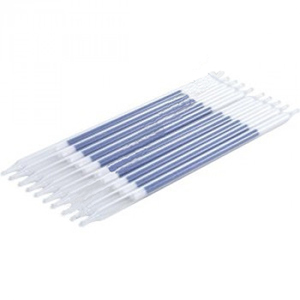 Ozone Test Kit, Spa, 10-Pack
Precio: 74,32 € ex. IVA
(89,18 € inc. IVA)
Codigo del articulo: OZ-DEL18
Estado del stock en tiempo real: órdenes serán enviadas en torno a 14 días a partir de la fecha del pedido
Type of Product:
Ozone Test Kit, In-Line Ozone Gas Indicator
Manufacturer:
Hot it Works:
Simply remove the existing check valve and insert the ozone test. After preparing the test tube, test the ozone generator for 30 seconds and watch for results (stay blue: expired, ozonator needs to be replaced / white : good, Ozonator is working)
Compatible With:
Del, Ultra Pure, Balboa, ProZone, Waterway, Hydroair.

This unit can be fitted to virtually any Hot Tub with a venturi system. Can be used with Spaform, Aegean, Leisurerite, Leisure Bay, Hotspring, Sundance, Marquis, Master Spa, Signature, Southwest Spas, Hydrospa, Hydropool, QCA, Sunset, Sunrise, Sunbelt, Beachcomber, LA Spas, Dimension 1, Saratoga, Emerald Spa, Sapphire Spas and more...
Additional Notes:
SOLD BY PACK OF 10.

Professional Way to test for Ozone. You will finally know if the Ozonator is working. If the Ozonator is more than 5 years old, the best thing would be to replace it directly. Remember, just because you have ozone, it doesn't mean you have ozone in the water (you have to check that the ozone injector is working properly).