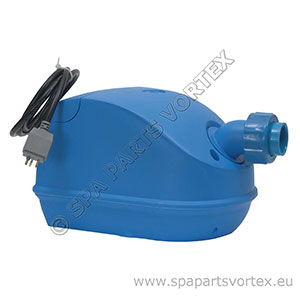 Genesis Soplador de Aire G90 - 900W + Calentador (Más Popular)
Precio: 292,69 € ex. IVA

Codigo del articulo: BL-GB900
Estado del stock en tiempo real: 16 disponible, 2 - 5 dias de entrega
Type of Product:
Air Blower
Manufacturer:
Genesis
Power:
Volts: 230vac
Hz: 50
Watts: 900 (1150 including heater)
Amps: 5
HP: 1.21
Commonly Used With:
Spaform, Catalina, Aegean
Connections:
Comes with a threaded male connection to connect to existing union. We do sell the union separate either in this section or ask us by phone.
Dimensions:
Length: 280mm
Width: 190mm
Height: 180mm
Additional Notes:
It comes with a standard 3 core cable, but it can easily be changed for your existing wire on site if required.