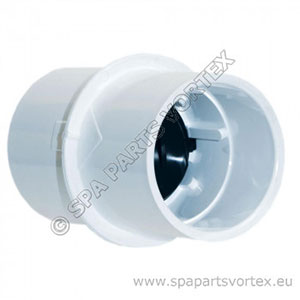 2 inch Flapper Check Valve 1.25-2lbs. Spring
Precio: 19,26 € ex. IVA

Codigo del articulo: PL-10271
Estado del stock en tiempo real: 259 disponible, 2 - 5 dias de entrega
Type of Product:
One way flapper valve
Manufacturer:
Spaform
Specifications:
2" S x 2" S - - 1.25lb - 2lb spring
Most Common Size Reference:
2 inch
Dimensions:
Outer Length:
Outer Height:
Outer Depth:
Internal Diameter:
Commonly Used With:
2 inch rigid pipe and 2 inch flexible rigid pipe. Spaform Spas and others, this is a fairly generic part
Additional Notes:
This part is plumbed in line to prevent water from travelling back in an unwanted direction. It is also used to restrict flow in a set direction and to encourage more water flow to travel a different route.